Tablet deblister machine
Enables most solid oral forms to be removed from the blister packaging. Efficient and adaptable to the shape and size of each tablet 3 models available.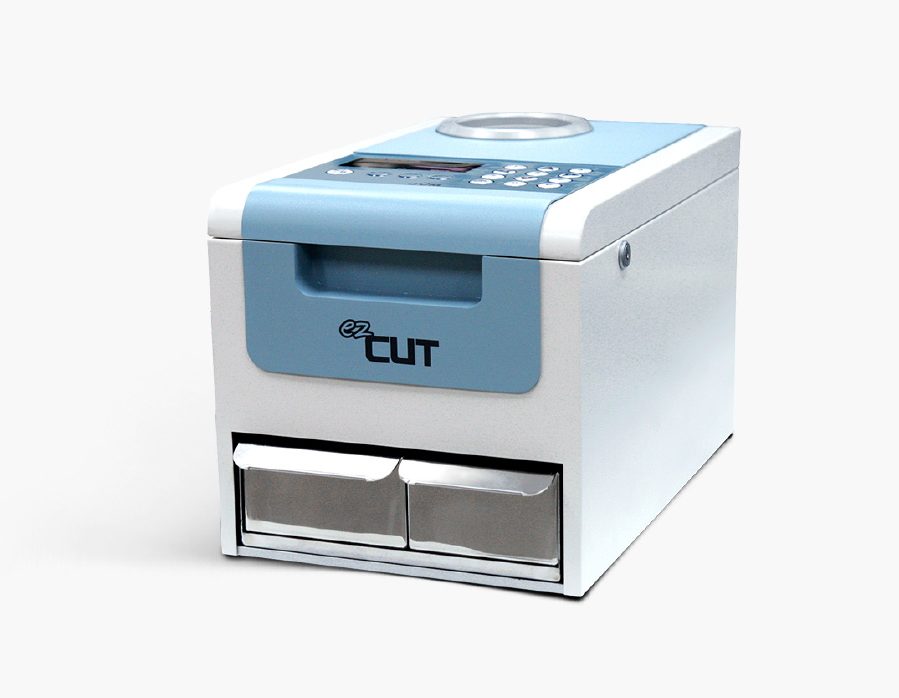 I-ROLLY and bobbins
I-ROLLY is an essential tool to ensure produced pouches are properly winded around a bobbin, facilitating their transport, hygiene, and inspection.
Removable bobbin compatible with VizenDE and Wizer.
EZ-CUT
EZ-CUT enables most tablets to be automatically cut or split. The system is easy to use and does not require supervision.
STS Guide Light and STS Load Station
The automatic MDS dispensing robots have a multi-patient STS tray system for low-rotation medication or medications not assigned to a canister. The system features two accessories guided with LED technology:
With STS Guide Light, all the cells to be filled are illuminated to indicate correct tablet placement.
With STS Load Station, each cell contains a sensor that detects the presence or absence of tablets and changes the LED colors accordingly.
Dispensing boxes
The strip of pouches for each patient is placed in an individual box to facilitate proper administration. There are weekly and fortnightly models.
Data sheets
Enter your email and we will send you the requested data sheets